What have I been doing?
I've literally had to work harder than ever before to keep my restaurants alive and my staff working.  As for all of you, it has been a crazy year, and I can't wait until 2021 (maybe I shouldn't say that!)  Anyway, we have to cope with what we're given, so I wanted to let you know of a few things I've been doing in my tiny amount of free time.
I'm also super happy that The American BBQ Showdown was finally released on Netflix!  We filmed the show last year, and, like everything else it seems, the 'Rona delayed it until now.  The show was amazing to work on, and the producers did a fabulous job with it in my opinion.  If you haven't seen it, please check it out!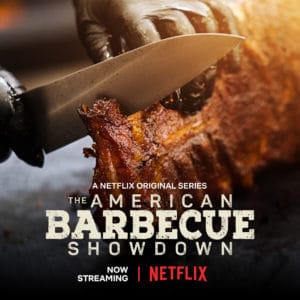 Gardening
Both my husband and I grew up in families where you HAD to garden.  It was not a diversion, it was a necessity to get through the winter.  We've not grown any vegetables or plants since we've been married (almost 23 years!) but this year it just felt like a good plate of comfort food if we started a few plants, or "Victory garden" if you will.
Peppers, especially cowhorn and jalapenos, have been plentiful and are still looking productive, bell peppers not so much.  Squash- we grew straight neck squash and have had amazing fresh squash for weeks.  I cleared the squash and started plantings for a fall harvest- lettuce, kale, peas, beans, radishes, beets, carrots, brussels, cabbage and more.  I live in zone 7b, and it's going to be hot until mid-October, so I'm pretty sure I can get some good yields.
I absolutely didn't want to till up my yard to plant vegetables.  However, I am very lucky to have a huge outdoor patio, and I determined to use that space (well, apart from my grills.  It's actually getting pretty crowded!).  I purchased some nice elevated planting beds, and some really ingenious vertical planters, and I've been growing away!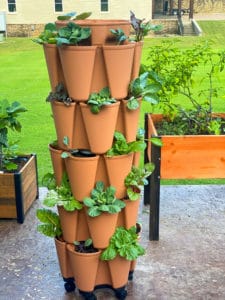 Probably one of the easiest and most flavorful things to get going in any size home is an herb garden.  I've grown basil, sage, chives, oregeno and thyme this year, and my family has been super happy with the wonderful fresh flavors.
Fermenting
Yes, I started fermenting!  I made some delish dill pickles and pickled okra (spicy and regular versions.)   I made some Bavarian sauerkraut, and I currently have a 5-gallon crock of cabbage fermenting to keep me in sauerkraut through winter.  Fermenting is so easy to do, and provides you such good flavor and healthy dishes, you really must try it.
Hot sauce has been my latest obsession.  I've been making a lot for family and friends.  It's sooo easy.  I'll post a recipe super quick!
Pickling
My late grandmother Tracey always made pepper sauce.  Not in the way "tabasco" is a pepper sauce, but in a more "peppers pickled in a semi-sweet vinegar solution" type of way.  I grew up on this stuff, and it's transformative on turnip greens or pinto beans.  I've had lots and lots of peppers, and it's a good way (along with candied jalapenos) to preserve peppers and still enjoy them for a long time to come.  I'll post a recipe about that too!
Hope everyone is staying safe!
Melissa