Recently, I had the honor of going to Guatemala to judge a BBQ Contest.  Yep, a BBQ contest in Guatemala, and let me tell you, it was not an ordinary contest.  There were all manners of grills, smokers, braseros, and everything I could imagine (including filing cabinets) being used to prepare delicious meats and panela (a local cheese that was so good grilled.) Teams cooks chicken, pork butts, pork spare ribs, and picaña steak (aka culotte steak or sirloin cap.) Wow, really amazing food.  But this post is going to be more than just food, it's going to be a pictorial of my quick week in Guatemala.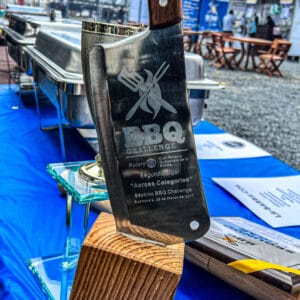 About Guatemala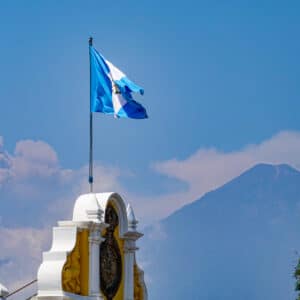 Guatemala is an absolutely beautiful country in Central America.  In many areas, clouds compete with the sky to form the background of your views.  While it is a small country in landmass (about the size of Kentucky,) it boasts an amazing amount of climate zones.  Generally a mountainous terrain, it has 33 volcanoes, several of which are active.  Guatemala City, the capital and most populous city, sits at about 5000 ft elevation over sea level.  Volcanos tower over the landscape of Guatemala City and Antigua, a beautiful, colonial city.  Indigenous Mayans comprise 55% of the population of Guatemala, and their detailed weavings and textiles are truly admirable in the effort it takes to produce them.
The Rotary Club Ermita
The Rotary Club Ermita contacted me in 2020, and I was ready to head down to their event then.  Of course, two weeks before the event, Covid struck.  The 10-year event had to be canceled.   Since travel has opened back up, this year I was able to make it down, and I've never encountered such a friendly and caring group of people.  The Ermita Rotary is made up of local business people, and they know how to put on an amazing festival!  In spite of my very poor (as in, no) Spanish-speaking skills, I felt welcome at all times.  They took the time to explain to me local ingredients, customs, and arranged several nice tours.  I'm still in awe of how amazing they were, and I will support them in the future.  Their philanthropic aims help bring water to underserved communities, and the BBQ contest is a large fundraiser for them.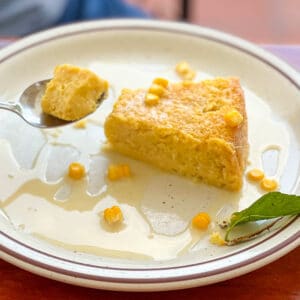 Touring Guatemala
I was only there for a few days, and stayed in a nice development in Guatemala City.  Until you visit, you really can't envision how a sprawling metropolis of 3 million people is built in valleys in the middle of mountainous terrain.  Flying into the city, I was truly amazed.  I traveled with my husband Pete, who aside from being a poor assistant is a pretty good travel companion.  After arriving, we had some relaxing time at the hotel, then met many members of the club at a local restaurant for a welcome dinner.  The dinner featured some local foods along with a tender water buffalo filet from a member-owned farm, that had been roasted with just salt and pepper.  Yes, water buffalo, not the "beefalo" that Americans can get.  Water buffalo, if you don't know, are raised in Italy for the superb "mozzarella di bufala" and burrata.  This was the first time I had eaten water buffalo, and I was impressed!  Next up, we had several courses of local preparations, and they were all amazing.  Kudos to the chefs at Espectacular.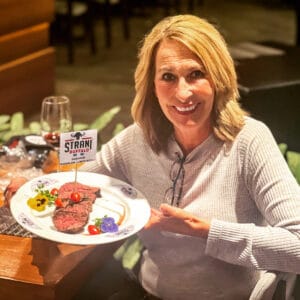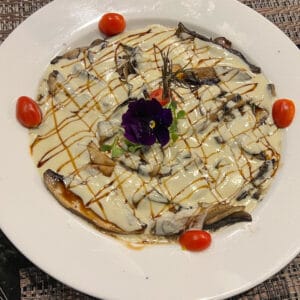 For the next day, we visited the central square and market in Guatemala.  This is the gathering place for a lot of people, and there were several protests going on (none violent, just a few groups talking.). From the square, we visited the Central Market, and was it an amazing experience.  Let me explain, IT WAS AMAZING!  The fruits there are worth the trip alone.  In addition to seeing and tasting several things that I had never seen before, fruit that I thought I knew- tasted 1000% better.  It was truly an eye-opening experience.  Then, my friend Pitro got me some mango sprinkled with pepitorio- a salted puree of pumpkin seeds.  Mind-blown.  Simple mango with pepitorio was one of the best things I've ever put in my mouth, and it's just a normal thing for everyone there.  Trust me- worth the trip.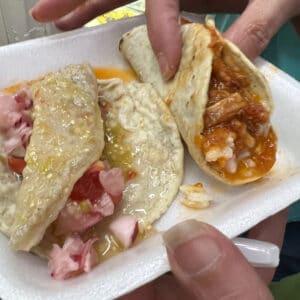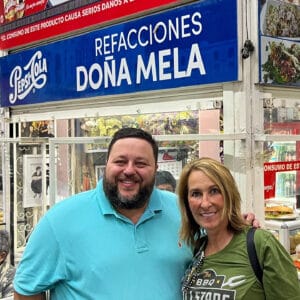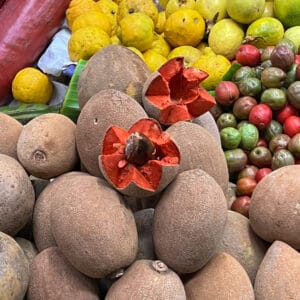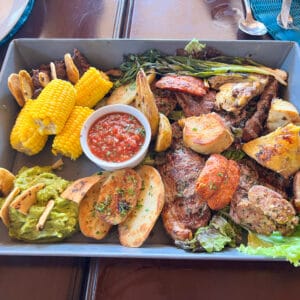 The BBQ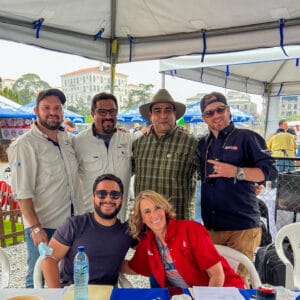 They do things a little different in Guatemala, but it's unique and awesome.  Teams were given chicken, picanha beef, pork ribs, and panela, unique grilling cheese.  The US Meat  Export Federation was one of the sponsors of the event, and the products were great.  The contest was open to the public, and in addition to preparing products for judges, the teams served the public.  There were live bands, music, and just an amazing day full of food and fun.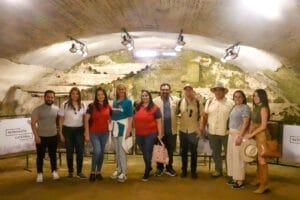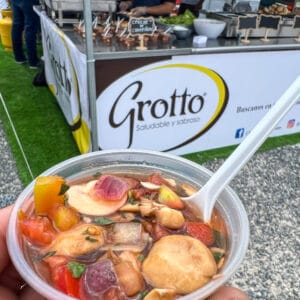 I was with 3 other judges, and by the time judging was done, we were stuffed and awed with all of the different flavors and presentations.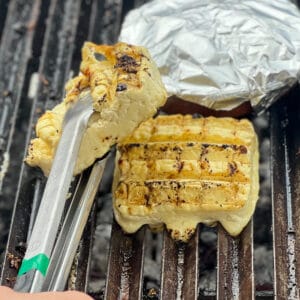 In short, when you feel the need to get out and explore, Guatemala deserves some of your attention!
Now get out there and taste the world!