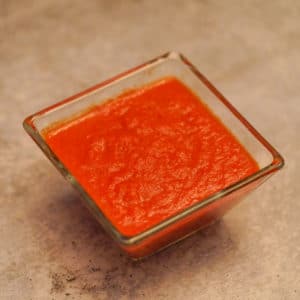 Have you tried Piri Piri Sauce (aka Peri Peri?)  The sauce runs the gamut of flavors, from citrus-y fresh, savoriness, saltiness, and (optionally) some spice!  Piri Piri is used as a dipping sauce, a marinade, and a serving sauce.  It's that good!  This recipe for Piri Piri sauce is on the mild side (as far as Piri Piri sauce is concerned,) but very flavorful.
OK, what is Piri Piri Sauce?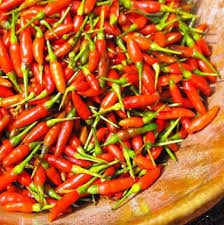 Piri Piri sauce is a garlicky, peppery and salty condiment with hints of citrus and oregano.  It gets its heat from the African Bird's Eye Pepper.  These little firebombs range from 50,000- 100,000 Scoville units (about 20 to 40 times hotter than a jalapeno!)  I am not a chili-head, though I do enjoy a light bit of spice to help cleanse the palate.  So, I stem and seed my peppers.  If you like it hot, leave the seeds in and fire it up!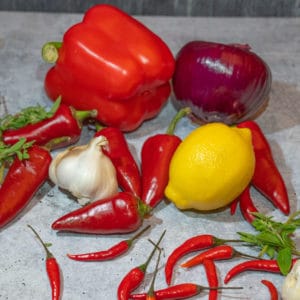 How do I use it?
People use this as a dip, as a marinade, and as a serving sauce.  My favorite way to use it is as a marinade and cooking sauce.  I love grilling chicken or whole fish marinated in Piri Piri sauce. Pork chops love Piri Piri sauce, and the next time you cook a rotisserie chicken on the grill you will absolutely need to have this sauce ready.
As always, I hope you enjoy!