Smithfield BBQ Innovations Lab
Culinary Institute of America
San Antonio, TX
I was recently honored to be asked to travel to San Antonio TX to be part of the Smithfield Innovations Lab for pork at the Culinary Institute of America.  I was joined by Ernest Servantes, Smithfield Corporate Chef Frank Dominguez, Brian West and others.  We each cooked different pork dishes from the Smithfield Prime selection of pork.  This was basically a group of chefs (plus me, I'm no chef) going over recipes to help showcase how easy it is for restaurants to put Smithfield Prime Pork on the menu.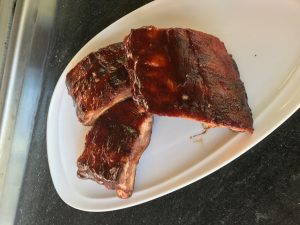 I cooked Memphis Style baby back ribs, and my version of porchetta.  There were several ribs among the group as well as some innovative items from everyone.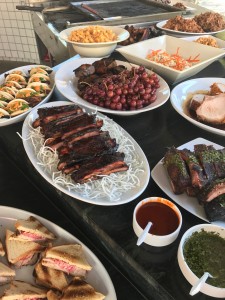 The Culinary Institute of America is in the "Pearl" District of San Antonio, a rebuilt area developed around the famous River Walk and the old Pearl Brewery.  I absolutely loved the area, especially the Hotel Emma, where we stayed.  The hotel service and staff were absolutely top notch, as well as the attention to detail in the build-out of the hotel. 
Dining and the Hotel
Since it was spring break and my daughter was home from Ole Miss, I dragged her and my husband along with me to spend some time in San Antonio.  Of course, we had most un-San Antonio-like weather until the last day- highs in the 50's and drizzly!  Boo!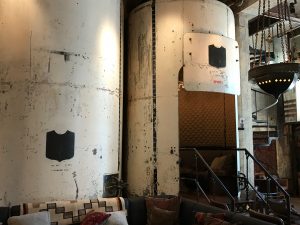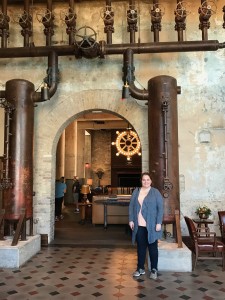 We did manage to eat at several local restaurants with varying degrees of success.  I'm a believer in farm-to-table, and fresh local ingredients.  What I am not a believer in is using that concept at the expense of flavor, or loudly proclaiming how "chef driven" you are on a menu but then presenting food that may as well be served in a cafeteria. Ok, off my soapbox!
We dined at "La Gloria" a local chain featuring "Street Foods of Mexico."  Queso Fundido, pretty dang good, tacos- well, they were tacos, not my favorites though.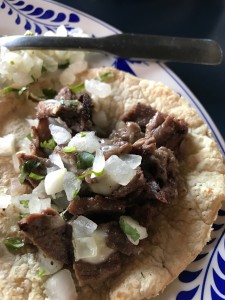 A restaurant we really enjoyed was Southerleighs's, a brewpub in the Hotel Emma.  Décor was great, food was great, and although we didn't sample the beer, friends said it was excellent.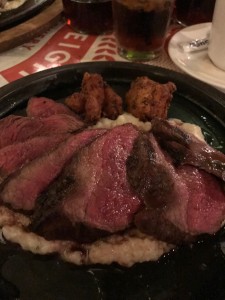 Overall, I had a great time and was happy to get to meet some new friends and enjoy San Antonio!
Note:
I am a paid ambassador for Smithfield food, and was compensated for this trip.  This post was not required by them, and I am posting it voluntarily.  All opinions included herein are my own.